Note about Electives
The Department of Ophthalmology does not control the Electives process
Electives are handled exclusively through the AFMC Portal—consequenly, we have no means of assisting you with the state of your application.
You must contact the Electives Assistant (contact below) for any and all inquiries relating to your elective application.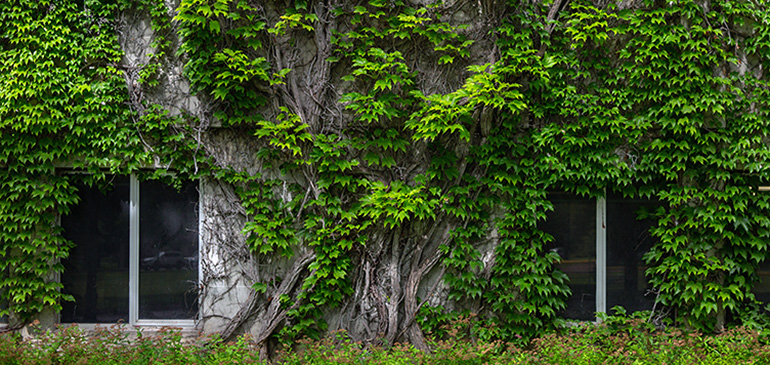 Preparing for your elective
These short instructional videos will give you some useful background information so that you can "hit the ground running" when you arrive at your first clinic. 
Perusing these materials ahead of time and familiarising yourself with these skills will allow you to take a more active role in your very first clinic as soon as you arrive. These materials were conceived with you in mind—sometimes you might find yourself arriving in a very busy clinic, where time for introductory teaching might be fleeting.
 Other helpful resources include:
Manual for Examinations and Diagnosis – Mark W. Leitman* 
Will's Eye Manual: Office and Emergency Room Diagnosis and Treatment of Eye Disease - Adam T. Gerstenblith
Basic Ophthalmology Manual(AAO) - Richard Harper
Fundamentals and Principles of Ophthalmology (AAO)
 Please note these books are not required for your elective, but rather recommendations if you are interested in learning more about Ophthalmology. We encourage you to check your medical school's library for these texts. 
*Note: We provide elective students coming to Queen's Ophthalmology with their very own copy this book.
Arranging your accommodations
You are responsible for making
your own lodging arrangements

. 

Here are some helpful resources for finding accommodation: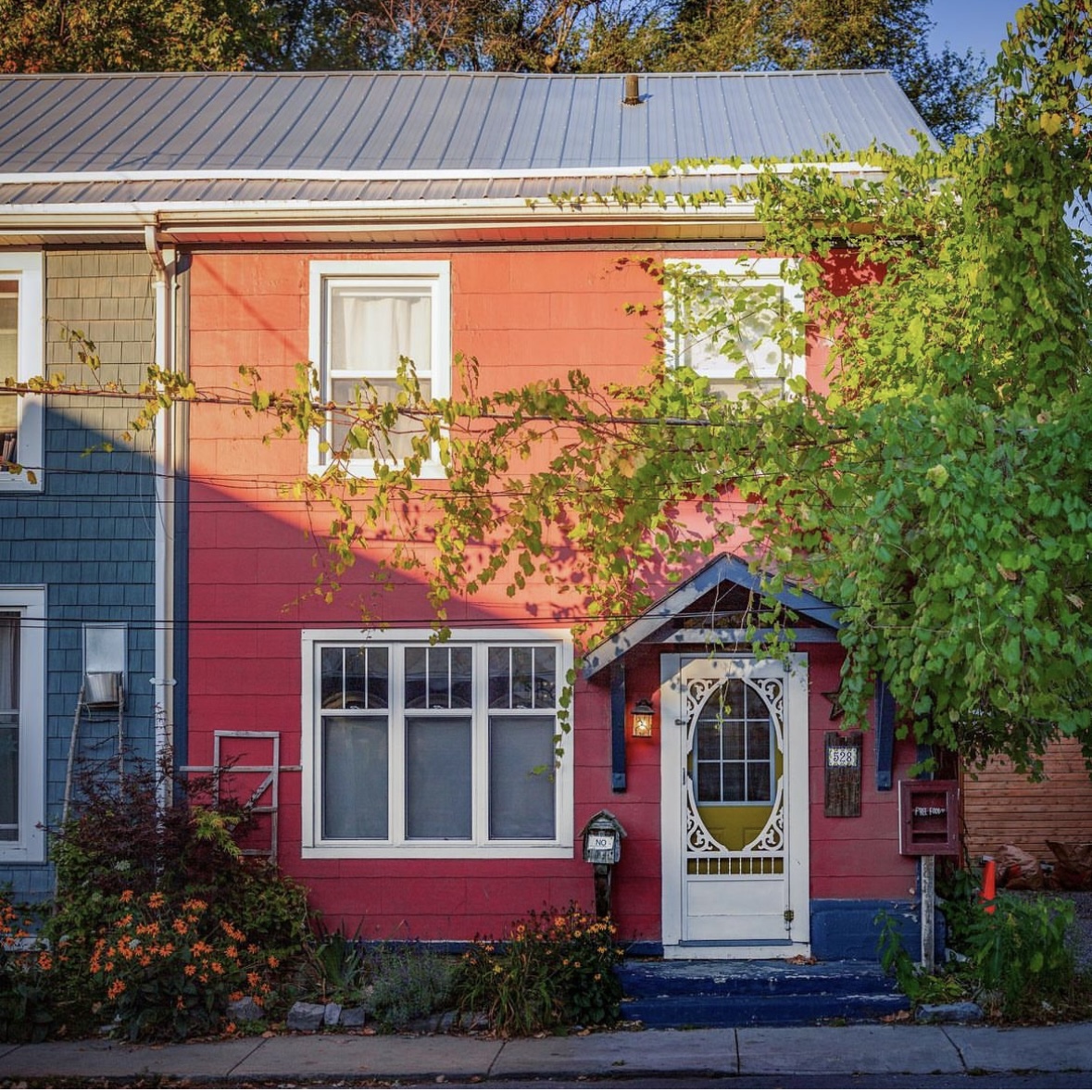 Transportation in Kingston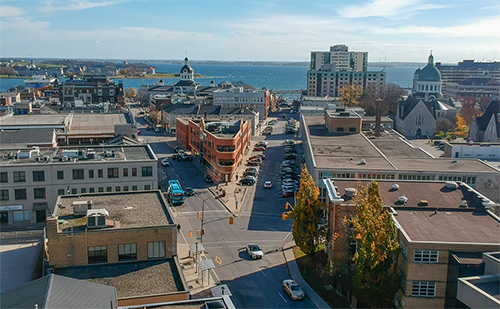 Transportation is the
sole responsibility of the student

. We cannot arrange for parking nor transportation for you.

There are multiple options for parking a car near the hospital. This being said, Kingston is a very walkable city—our hospital is one street over from the main downtown corridor, and two blocks from the nearest grocery store.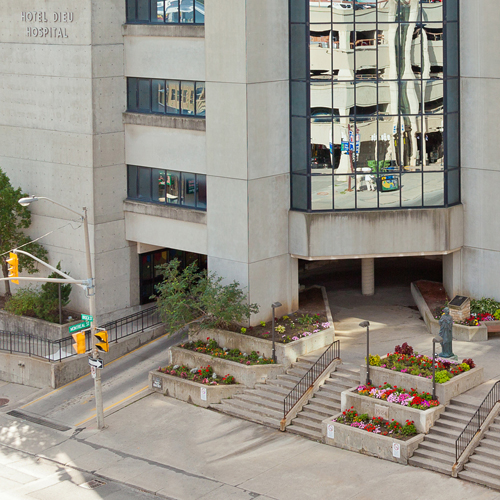 When considering your options, it is helpful to recall our location:
You should be able to find many options for accommodation within 5–6 blocks of the hospital. 
The Department of Ophthalmology Undergraduate Office will reach out to you around one month prior to your elective. During this time, the Program Assistant will ask for you for the following:
a photo of yourself
your university's evaluation form* — this will be filled out by Dr Law toward the end of your elective.
*Please note: If your evaluation is electronic, please put Dr Christine Law (christine.law@queensu.ca) as the preceptor. 
 Dr Law does an optional "elective wrap-up" with you towards the end of your elective. This includes filling out your evaluations, going through any feedback, and answering any questions you may have. We need your evaluation prior to that time in order to complete your evaluation. 
Observership students from Queen's University will be sent a confidentiality form to complete and return to the Program Assistant.
Observership students from all other universities will be provided with a package that needs to be sent back to the Program Assistant no later than two weeks prior to their observership.
*Please note that if you are planning to observe for more than one day you will be required to complete a Communicable Health Disease Clearance Form which will need to be signed off by a physician or RN.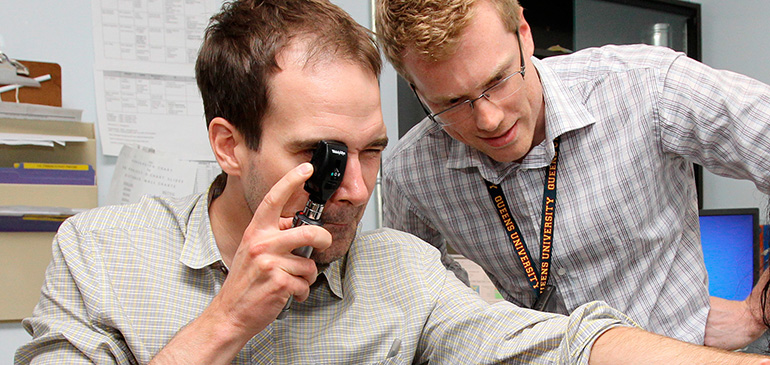 You will be provided with evaluation forms to hand out to any physician, resident, or staff with whom you work. We have colour-coded forms for faculty and residents (green), and for support staff (pink). Additional forms can be found in the Resident Lounge on MA1, as well as the nursing station on J6.
You are encouraged to remind physicians, residents, and staff to fill out these forms at the conclusion of each clinic you work, regardless of whether you have worked with them previously. 
These forms will be used as part of your wrap-up session with Dr Law at the conclusion of your elective. They will also be an important part of your file, should you apply to our department in the future, so it is in your best interest to have as many of these evaluations completed as possible.
Observerships do not involve any formal evaluation.