Kingston Health Sciences Centre,
Hotel Dieu Site 
Department of Ophthalmology
166 Brock Street Kingston, ON Canada
K7L 5G2
General Inquiries, please contact our Department Office
For prescription refills, please fax 613-544-4305.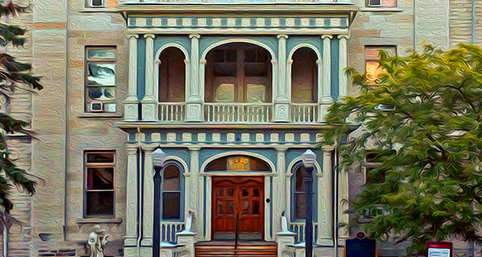 Directions
If you are arriving to us from highway 401, go south on Sir John A. MacDonald Boulevard.  At Johnson Street, turn left and drive all the way down Johnson Street (past the hospital) to Bagot Street.  Turn left on Bagot Street, and immediately left again at the next intersection onto Brock Street. Parking is on the right, and drop-off is on the left.  There are also other parking lots in close proximity.
We are located at various locations within the hospital.
The Main Eye Clinic: This is located on the 6th floor. Take the elevators up and turn right when you reach the 6th floor.
Emergency Eye Clinic: this is located on the ground floor. Coming in from the main entrance, walk straight ahead (past the elevators) and turn right at the gift shop. 
*Please note that our emergency eye clinic is not a walk-in service; we require a referral to see you initially. If you have an emergent issue and have not been seen by us previously, please head to your nearest emergency room or urgent care centre.  
Department Offices: Our department offices are located on the 2nd floor of the hospital. Please contact us if you need directions to one of our offices.
Our Hospital:  If you would like to read more about our hospital, please click here.