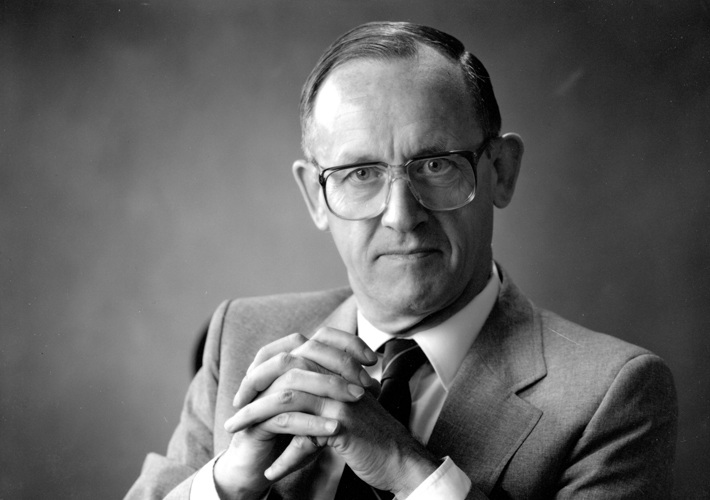 Celebration of Life
Dr Ronald M.H. Pinkerton: Celebration of Life
It is with sadness that we share the news that Dr. Ronald Pinkerton passed away on Friday, June 4 2021. Dr Pinkerton had an enormous impact as the leader of Queen's Ophthalmology from 1973-1991. He was an exemplary clinician, a trusting teacher and a consummate academic, instilling interest in every aspect of ophthalmology. He will be remembered for bringing kindness and joy to those he treated and those he taught.
A Celebration of Life was held at the Isabel Bader Centre, and can be viewed by clicking on the image to the left.
Dr Pinkerton's obituary can be found here.