This page is under construction. Please check back for updated information. 
The planned research program, Universal Pediatric Vision Screening in Canada, will focus globally on the vision screening of Canadian children, and more immediately, on the vision screening of Ontario children. The purpose of vision screening is the early identification of amblyopia, conventionally termed 'lazy eye' (decreased vision due to abnormal development of visual pathways in childhood) or amblyopic risk factors to decrease individual and societal disease burden. Amblyopia is the most common cause of visual morbidity in children, affecting up to 5% of the general population. This condition accounts for almost 30% of unilateral vision loss in the 60-80 year old age group and carries a 3-fold increased lifetime risk over the general population of serious vision loss in the fellow eye. This treatable condition, if caught early through preventative screening strategies has the potential to significantly reduce the economic burden associated with vision loss attributable to amblyopia.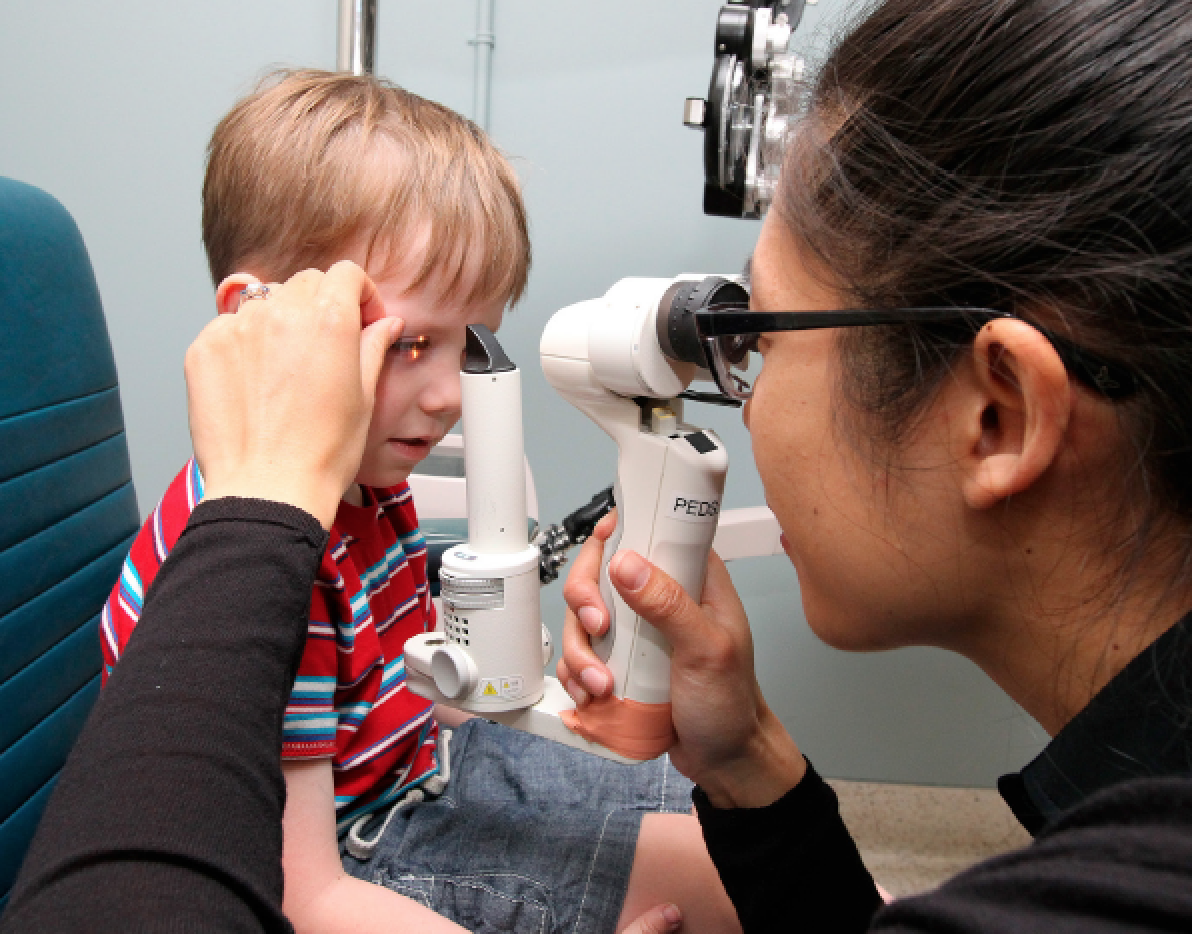 Pediatric vision screening within Canada is not universally mandated. Individual provinces and territories ultimately delegate this responsibility to physicians, optometrists, and/or Public Health. Less than 50% of Canadian provinces and territories have implemented a public health mandate for the provision of vision screening. This includes Ontario, which has the largest provincial population of children(?) in the country.
Our work will build upon existing vision screening research to develop rationale, guidelines, and a cost-effective universal vision screening program within Ontario and Canadian funding structure. A multi-phased approach is planned: 1) a systematic review of vision screening implementation recommendations specifically related to target age, devices and assessment tools, health profession involvement, and locations of screening; 2) a systematic review of literature pertaining to cost-benefit analysis of vision screening programs in various healthcare systems around the world; 3) utilization of Institute of Clinical Evaluative Sciences data to perform retrospective cost analysis and resource utilization of amblyopia management in Ontario; 4) comparison of traditional vision screening devices and procedure versus new app-based modules for validity, reliability, and long-term cost analysis; 5) prospective study in combination with other local health integration networks (LHINs) evaluating effectiveness of implementation of vision screening protocols in public health units versus schools; and 6) long-term prospective analysis to if/when early detection of amblyopic factors reduces rate and/or duration of disease burden.
Approximately 1% of the Canadian population suffers from low vision defined as visual impairment not improved with surgery, medicine, or spectacles. Low vision negatively impacts an individual's overall health, wellness, education, and economics participation. Vision rehabilitation (VR) can mitigate these challenges by optimizing the individual's function, however, the health care system is not properly integrated to provide this effective service. Elements of vision rehabilitation are currently being provided by a variety of practitioned who have no way to coordinate their care. Therefore patients face lengthy wait times and receive disparate services depending on their location resulting in fractured care that is often incomplete, inadequate, or duplicated. Access to care is further limited by poor awareness of these services. Taken together, this fractures system leaves patient confused, frustrated, and creates needless economic burder. We have established the South-Eastern Ontario Vision Rehabilitation Service and are measuring its impact on improved access to VR and measuring the improvement on quality of life for patients with low vision in the SELHIN.