Clinical visit policy for ophthalmology
Please note that only urgent cases will be seen in person at our clinic. This is to limit potential risk of COVID-19 exposure and transmission. Instead we are arranging remote clinical visits via secure televideo and telephone appointments.
If you are experiencing any new issues with your eyes, please consult your family doctor, an optometrist, or an urgent care/emergency department for a referral to us.
If you are currently a patient within ophthalmology in Kingston, please contact the clinical assistant for the physician that you have been in contact with in the past.
Please see below for some guidelines on how to care for your eyes at home.
While we face the Covid-19 pandemic, engaging in social distancing and staying home, you may still need to consult an eye health professional.
Do not hesitate to contact a healthcare professional if your eye problems get worse or do not resolve.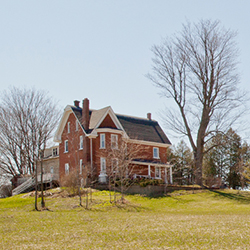 Instructions for treating conditions like:
Black eye
Pink Eye
Eye allergy or seasonal allergy
Stye
Eye strain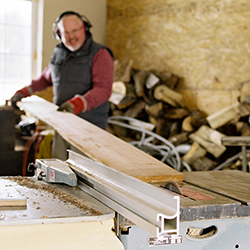 Simple home projects like spring cleaning, home improvements, and gardening/yard work (mowing the lawn, pruning shrubs) can present dangers to your eyes.
Wear protective eyewear to prevent any injury to your eyes.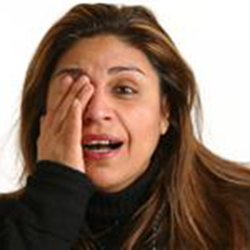 If you scratch your eye, here are some things you should and should not do:
Do: rinse your eye with clean water, blink regularly, wear sunglasses if you're experiencing sensitivity to light, pull your upper eyelid over your lower eyelid as this can help brush away any foreign object that may be causing the distress
Do not: rub your eye, nor touch it with anything, wear your contact lenses, and do not use redness-relieving eyedrops.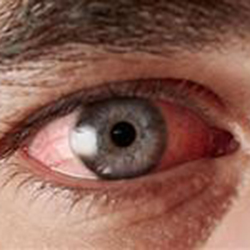 Most pink eye will go away on its own within a couple of weeks.
As a first step, stop wearing contact lenses or using eye makeup. Whether you can relieve pink eye irritation at home depends on the underlying cause. 
Read more about treating various causes of Pink eye at home, including allergic pink eye, bacterial, and viral pink eye. 
Bloodshot eyes can be uncomfortable (itchiness, tearing, burning) and are often caused by an irritant such as pollen, pets, dust, mold, cigarette smoke. Some home remedies for bloodshot eyes include:
Over-the-counter artificial tears, or antihistamine eye drops
Decongestants
Cool compresses using a wet washcloth over your closed eyes twice a day
Avoiding triggers
Frequent handwashing and avoid touching your eyes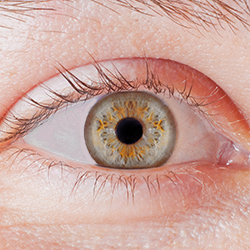 Environmental factors can play a role in developing dry eye, including air quality, and humidity. The first steps to consider are changing the air filter on your HVAC system, and investing in a humidiier if you feel your home is dry. Protect your eyes in windy areas, avoid cigarette smoke, and blink often, especially when looking at a television or computer screen. Use over-the-counter artificial tears. A gentle warm compress with with a face towel can help your eyelids and improve tear quality, which protects your eyes from drying out.