Dr. Selya Amrani
MD, M.Eng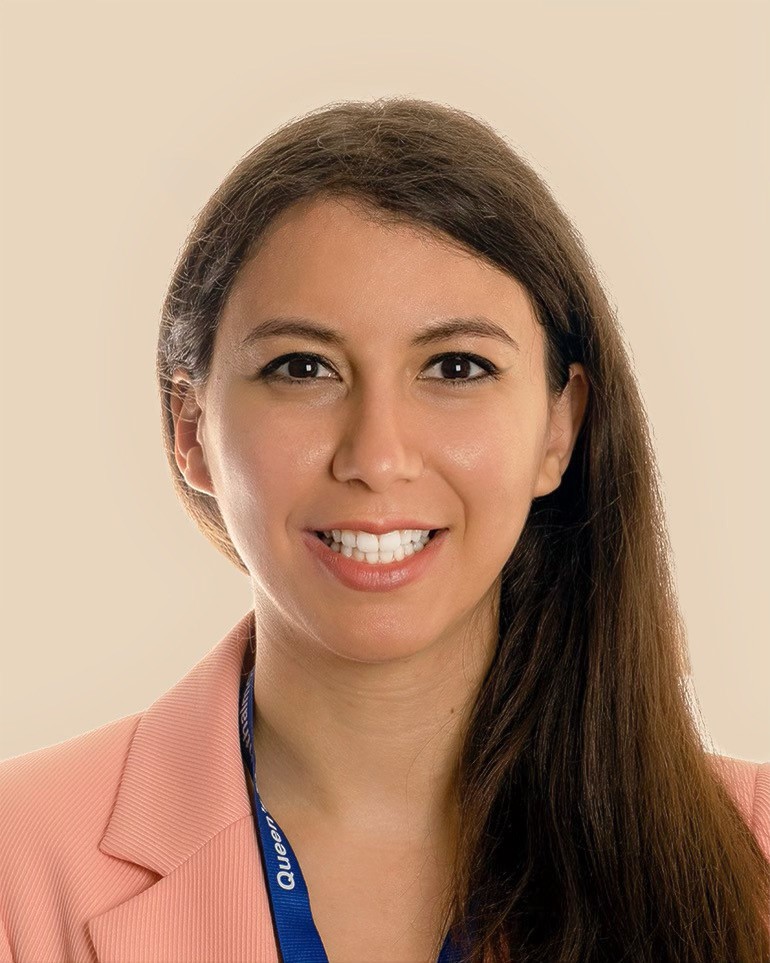 Position(s)
Contact Info
• Medical students wishing to arrange to observe/assist/shadow are kindly asked to contact the Postgraduate Program Assistant, Shauna Vinkle: sv58@queensu.ca
• All medical inquiries should go through the clinic where you arranged your appointment
---
Education  
Medical School: University of Ottawa (2021)
M.Eng, Biological & Biomedical Engineering, McGill University (2018)
BASc, Biomedical Mechanical Engineering, University of Ottawa (2015)
Selected Publications  
Burnier I, Fotsing S, Bouchard-Lamothe D, Amrani S. Five-step Briefing of Simulated Patients: Perceived Effects on the Preparation for Simulated Practice. Pédagogie Médicale (2020). doi:10.1051/pmed/2020021.

Amrani S, Gary S. Left Atrial Appendage Function at Cardiac Surgery Predicts Post-Operative Events. University of Ottawa Journal of Medicine (UOJM). Vol 9 No S1. p13, (2019).

McTiernan C, Cortes D, Lazurko C, Amrani S; et al. Light-activated Peptide-based Materials for Sutureless Wound Closure. ACS Appllied Material Interfaces (2019). doi:10.1021/acsami.9b18891.

Amrani S, Tabrizian M. Characterization of Nanoscale Loaded Liposomes Produced by 2D Hydrodynamic Flow Focusing. ACS Biomaterials Science & Engineering (2018) doi:10.1021/acsbiomaterials.7b00572.

Amrani S, Atwal A, Variola F. Modulating the Elution of Antibiotics from Nanospongy Titanium Surfaces with a pH-sensitive Coating. RSC Advances (2015). doi:10.1039/C5RA18296D.