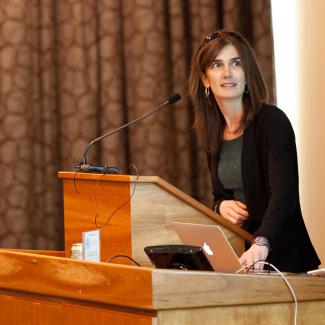 The overall goal of the Ophthalmology residency program at Queen's University is to produce excellent ophthalmologists—confident medical and surgical experts, and accomplished communicators with the skills and values to be leaders within both the medical community, and the community as a whole. We are an education-focused department providing innovative, in-depth learning opportunities in a collegial atmosphere, and our extensive and varied educational programs prepare residents for success across the complete spectrum of ophthalmology. From the world of academia, to community based comprehensive practice, Queen's graduates excel. 
Our program fosters an inclusive environment in which diverse personalities can flourish. To that end, we strive to provide a collegial atmosphere where residents can work, learn and ask questions with confidence. While we challenge our residents to reach their potential, we maintain the flexibility to allow individual strengths to thrive, and weaknesses to be addressed in a constructive manner. Queen's residents are regarded as colleagues, integral members of our team, and the lifeblood of our academic department. 
I hope that you will take this opportunity to learn more about our program and if you have any questions, please do not hesitate to contact us. We look forward to hearing from you.
Dr. Stephanie Baxter, MD, FRCSC
Postgraduate Program Director